February 14, 2018

Tokyo marathon will be held on February 25 (Sunday).
Please be careful as traffic regulations are done and it gets very crowded.

January 25, 2017

We inserted food pictures in our Thai and English menu.
We closed an annex in end of 2016. Thank you very much for your use.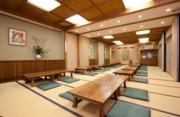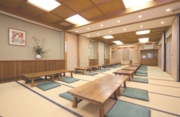 There are main building of domestic style wooden structure, modern Japanese style new building, annex.
We are also used for banquets such as New Year's party and year-end party, group of sightseeing trips, business negotiations and so on. Because the shop is a comfortable atmosphere, please feel free to visit our families and one of our guests.
Asakusa sightseeing and Tokyo sky tree.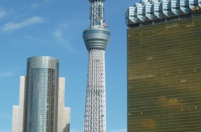 The sky tree view from AsakusaThe sky tree looks great from every direction, but the sunlight in the afternoon is beautiful from Asakusa district.




A main annual event in Asakusa
| | |
| --- | --- |
| January | The year's first visit to the shrine |
| February | 'Setsubun' and 'Harikuyou' |
| March | Dance of the golden dragon, Asakusa Kannon jigenkai |
| April | Buddha birthday |
| May | Sanja Festival |
| June | Mt. Fuji, Plant fair |
| July | 'Hoozukiichi (ground cherry fair and forty-six thousand days)' , Sumida-gawa fireworks event |
| August | Asakusa samba carnival |
| September | the Autumnal Equinox Day (Buddhist services performed during the equinoctial week) |
| October | Edo Oomikoshi Taikai |
| November | Culture Day, the Tokyo Jidai Festival, Torinoichi |
| December | Toshinoichi (battledore fair), Temple bells of New Year's Eve (Mt. Benten) |